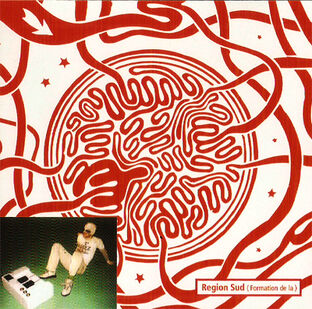 La Région Sud est une des quatre régions de l'univers de Stupeflip.
Dans la piste Crou Genesis, il est dit de la Région Sud que « elle tourne sur elle même à une vitesse phénoménale. Si les régions Sud et Est se télescopaient, le choc provoqué serait d'une puissance considérable. » Sur la carte des régions figurant dans le livret du premier album, la Région Sud est représentée comme une péninsule dans l'« Océan de Merde », possédant une frontière commune avec le « Grand Rien » et la Région Ouest.
Ad blocker interference detected!
Wikia is a free-to-use site that makes money from advertising. We have a modified experience for viewers using ad blockers

Wikia is not accessible if you've made further modifications. Remove the custom ad blocker rule(s) and the page will load as expected.